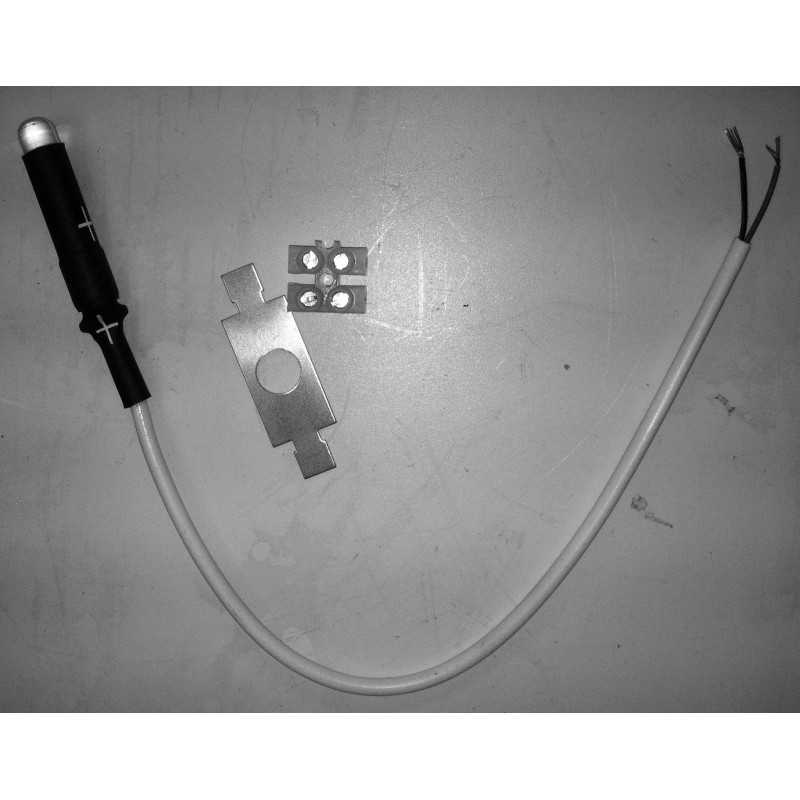  
Felsökning flamvakt PX-brännare
Applies to PX pellet burners in this case. Check for a defective or functioning flame guard, even then if you have mounted it correctly or see if perhaps the burner tube has changed, due to for example. heat. PS: Only here on the page, can't be downloaded :-)
Safety & Secure Payments!
You can feel safe! The information you register on your account and all communication between you - Us - Svea Bank - PayPal is encrypted.
Delivery & Returns
Items that are in stock are normally shipped within 1-3 working days. In cases where an item must be ordered from a supplier, the delivery time may be slightly longer.
Open purchase!
Right of withdrawal! According to the Distance Contracts Act, you as a customer have the right to cancel your purchase within 14 days.
Do this: If you are unsure, do nothing = Voltmeter with DC voltage. Take off the cover on the burner, switch on the power again, no pill now where the strong current is, that is 230 volt alternating current, then you get a kiss. request a startup. Measure the voltage on e.g. on the PX21 it sits on terminal block no: 17 & 18. The 5 volts is located at position 18 (red cable if you have the newer flame detectors.) the meter shows 5 volts = this means no flame detected. (if you don't have 5 volts at all, then maybe your circuit board is broken) otherwise that's how it should be, before it lights up. when it has lit up, the voltage drops down to about 3.5 volts, and if the flame guard detects really good values, you end up at around, down to 2.0 volts. You can also lift the flame guard out of its place and illuminate it to see if it reacts. I take no responsibility whatsoever if you screw up when you follow this. But happy to sell you a New flame guard. MVH//MrPellets
No customer reviews for the moment.
14 other products in the same category: